Himanshu & Bhavya : To all things #ShuBh
It is said Marriages are made in Heaven and we would have never believed that till we met each other. Himanshu and  Bhavya met through a matrimonial site but it felt like we knew each other from ages, as filmy as it sounds it was true. How else would you describe a tomboy girl into sports and a geeky nerd into studies to come together. 
From meeting each other on video calls to planning thoughtful dates cutting across time and distance during covid made our relationship and faith grow stronger, and in no time, we were a strong team who was ready to take on the wedding preparation all by ourselves. Wed me good came handy with numerous options of venues, decoration vendors and event manager and we spent the last couple of months planning our dream wedding end to end. Long calls with vendors, excels to manage the work and in-person visit to close things got us closer than ever. 
The whole planning phase also gave a chance to our families to understand each other's likes and soon it was one big family who was all geared up to get their children married in the mystic mountains of Kasauli. It was a dream come true as both of us wanted our wedding place to be as natural and pure as our bond, and what better than the beauty of hills to celebrate the occasion.
Our Wedding was a riot of colours and emotions, with our family and friends dancing to the tunes of happiness at each event. We were enthralled to see everything turning to reality the way we planned it. We were really blessed to enjoy our wedding to the fullest and I think it will remain as the most special memory of our lifetime.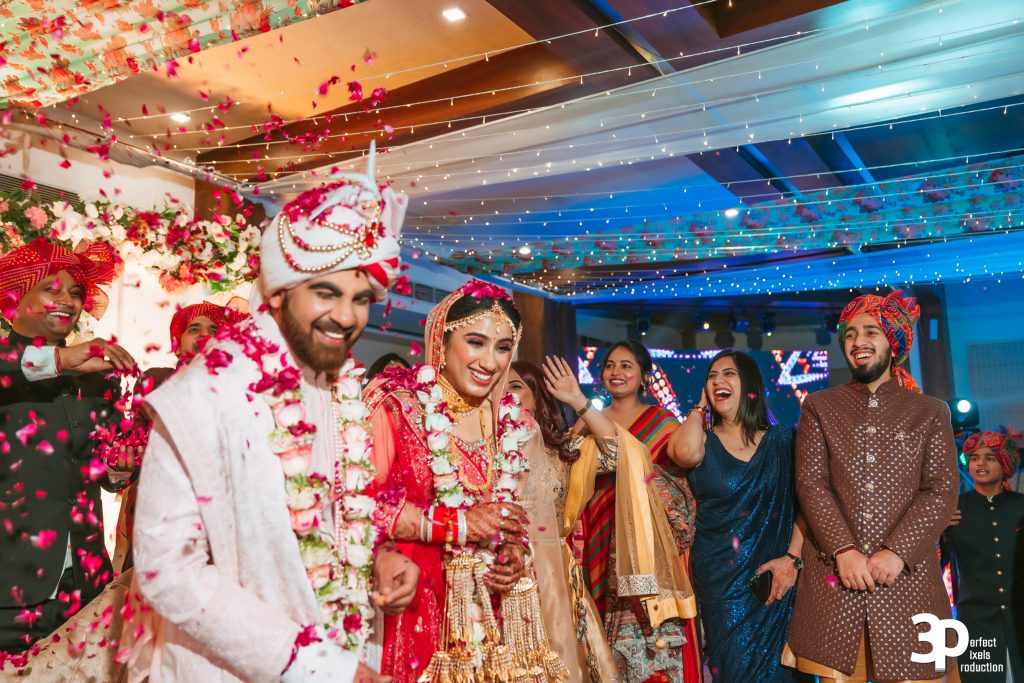 Venue: WelcomeHeritage Glenview Resorts, Kasauli
Photography: Perfect Pixel Production
Decor: Shaadi Grand
BridalOutfit: Kamal Bhai Saree Sangam
Bridal Outfit: Surabhi Chopra Label
Groom Outfit: Deepak S Chhabra
MUA: Harmeen Kabli
Hair Stylist: Hairstyles by Maahi