Brides have always been the talk of the town, be it their stunning wedding dresses or exquisite jewellery, they are always been in the spotlight. But immensely looking for bridal inspiration we forget about our dashing grooms. Well, the days have gone when the Indian groom wear was all cream-coloured sherwani or kurta pyjamas at their wedding festivities. But now, the grooms are also becoming the centre of attention by making a stylish appearance at their wedding ceremonies in fashionable outfits. 
Yes, from embroidered Nehru jackets to floral print jackets, vibrant coloured kurta pyjamas to classy sherwanis, we have curated dapper Indian grooms who have left us awestruck with their rocking & colourful outfits on their Mehendi, pool party, haldi & wedding day. These fashionable Indian groom wear will make you give #outfigoals at your wedding. And above all, brides-to-be can also take some cues, if they are planning to colour-coordinate the wedding outfits.
Engagement
For the Engagement ceremony, you can pick such beautiful embroidered long jackets or white tuxedo suits like these handsome grooms.
Source: dipak_studios
Image Source: Studiokellyphotography
Mehendi
For a rocking Mehendi look, pick such colourful kurta pyjamas & pair them with a printed Nehru jacket. If you want to colour-coordinate with your partner then you can colour-coordinate your jackets with the bride's dress. 
Source: Kartiki Gupta
Source: thelightsmiths.in
Image Source: studiokellyphotography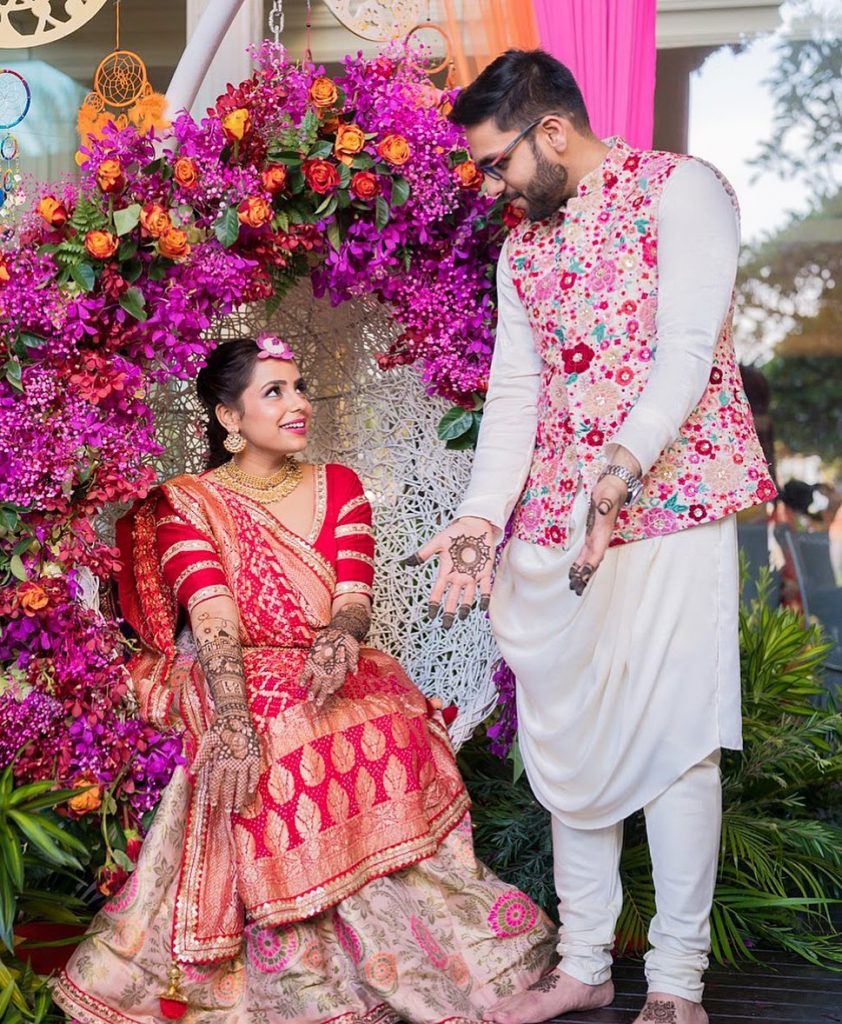 Source: paveenarathour
Source: dipak_studios
Photography: rajeshdigital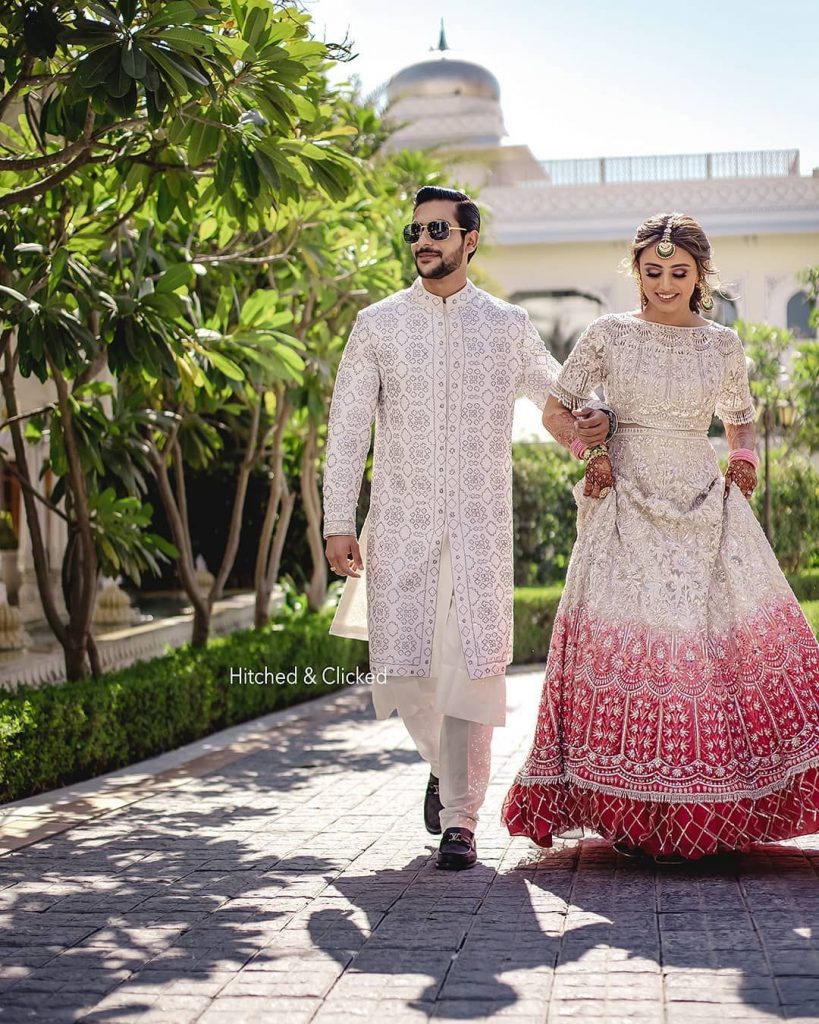 Image  Source: hitchedandclicked
Photography: theweddingstory_official
Image Source: Divine Mantra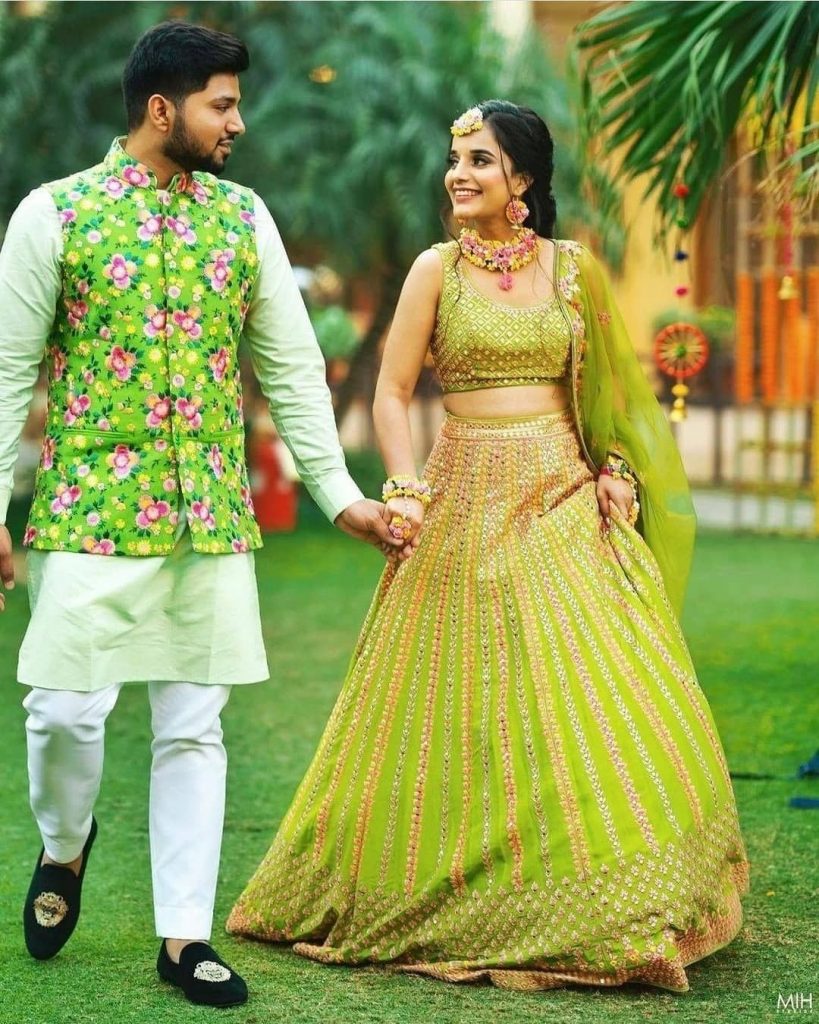 Photography: madeinheavenstudios
Haldi
As yellow-coloured outfits are mostly picked for Haldi ceremonies, so guys here are the coolest options for Haldi outfits.
Source: sunnydhimanphotography
 Image Source: coolbluezphotography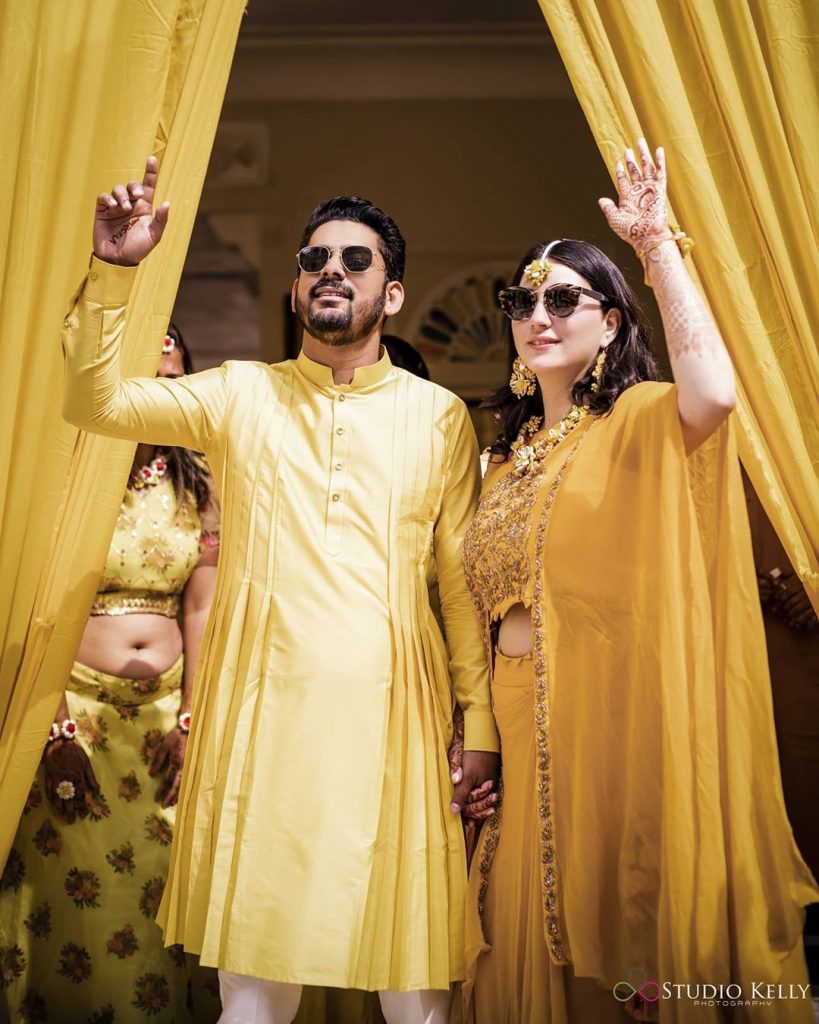 Source: studiokellyphotography
Source: drvannidutta
Sangeet
Source: sunnydhimanphotography
Source: studiokellyphotography
Pool Party
We can't stop adoring these couples who are rocking these coolest & stunning pool party outfits. From twinning to colour-coordinating these grooms & brides have really set major outfit trends for all the couples who are getting married soon.
 Image Source: ritikahairstylist
Source: movieingmoments
Wedding
Well for the wedding day, the sherwani is the only option. But you can have a Maharaja look by giving a try to such royal & classic sherwani. A quick tip for the groom-to-be, you guys can add more points to your wedding outfit by experimenting with the dupatta. 
Source: sunnydhimanphotography
Image Source: sunnydhimanphotography
Source: studiokellyphotography
Source: raviphotographics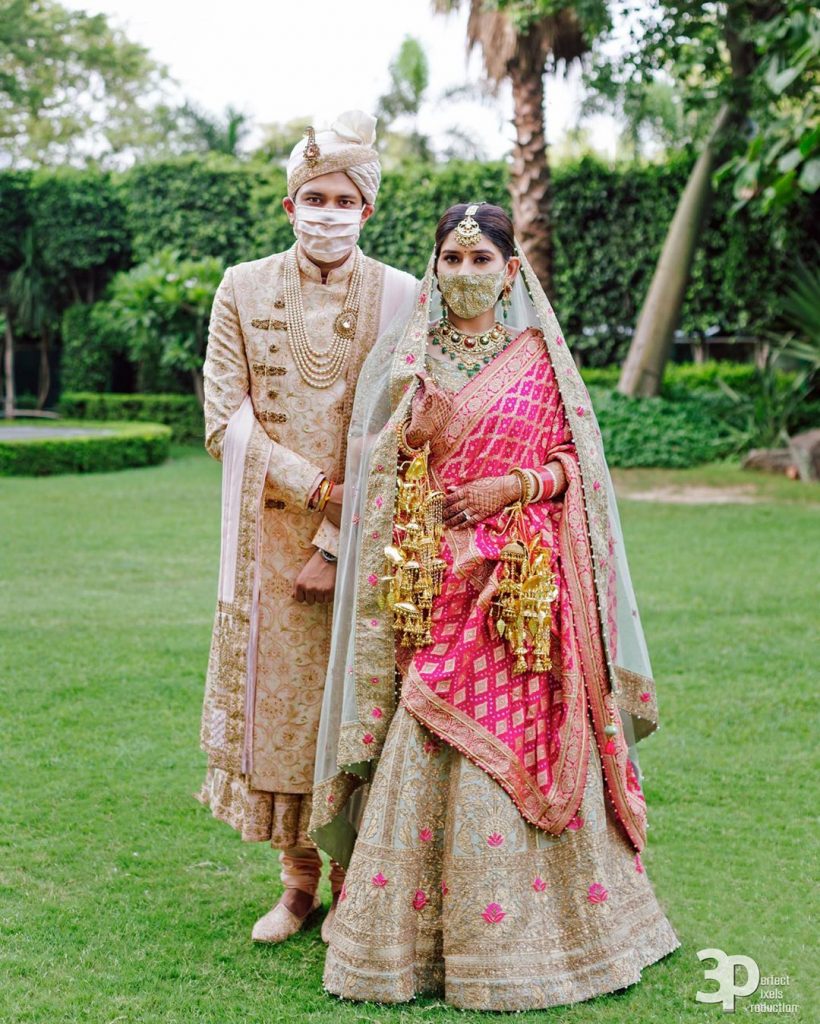 Image Source: 3plens
This dapper groom really made a style statement by pairing this beautiful printed dupatta with his sherwani. 
Source: shreychohanphotography
Reception
We loved how these Indian grooms picked golden embroidered sherwani & long Nehru jackets for the wedding reception. Besides sherwani & long jackets, you can also go for the tuxedo for the reception.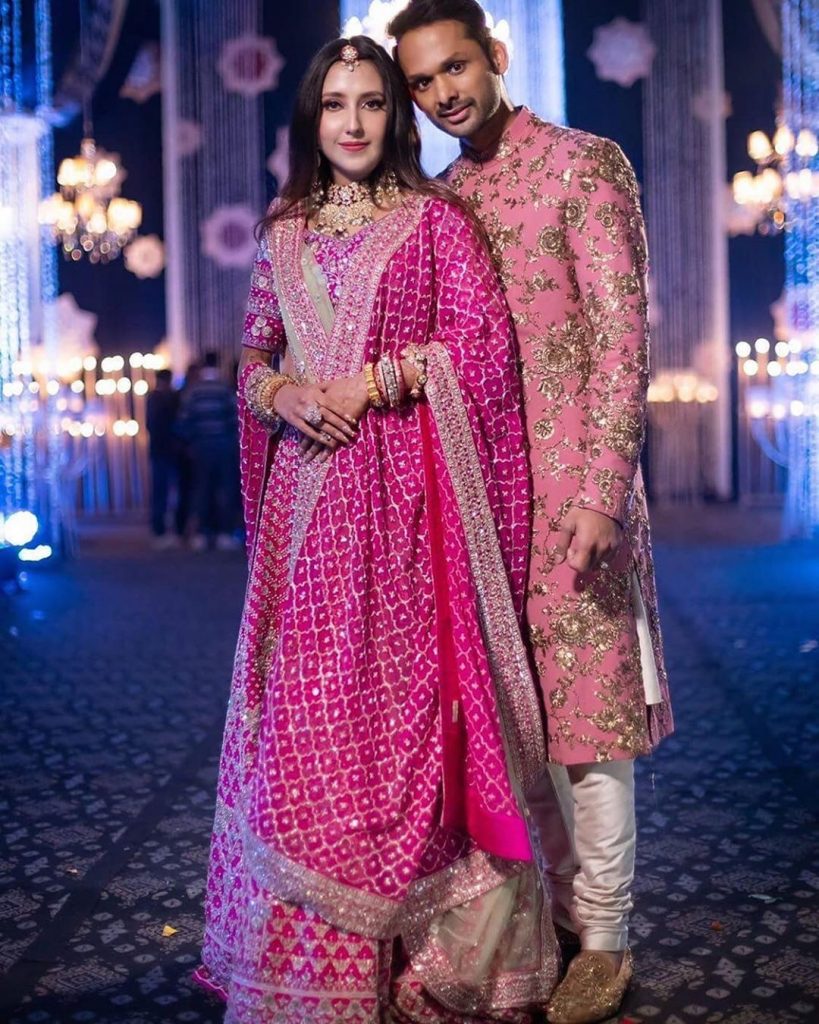 Source: Kartiki Gupta
Image Source: dipak_studios
So, these are some of the trending Indian Groom wear donned by grooms at wedding ceremonies. We're sure you have bookmarked your favourite look. 
And the brides & grooms who are reading this, if you are married & have made a such stylish appearance at your wedding then what are you waiting for? Share your wedding pictures with us on our mail [email protected] & get featured!