Padmavat Theme Wedding & Anand Karaj
Wedding
"Our planner recommended us the "Padmaavat" theme after seeing our outfits. Got endless compliments for both of our entries. I opted for a pistachio colour lehenga by Aditya & Mohit, paired with my over-the-top polki jewelry from Zewrat E Noor. Gagan opted for a peach sherwani by Brahaans by Narains. Pistachio green & peach came out to be a beautiful combo."- says the bride.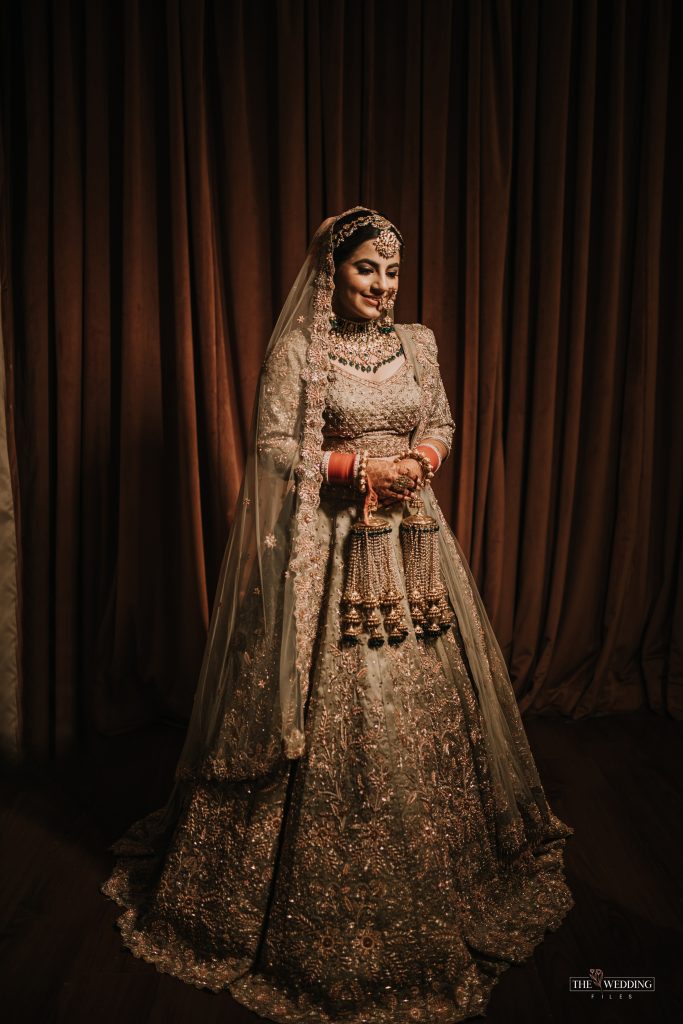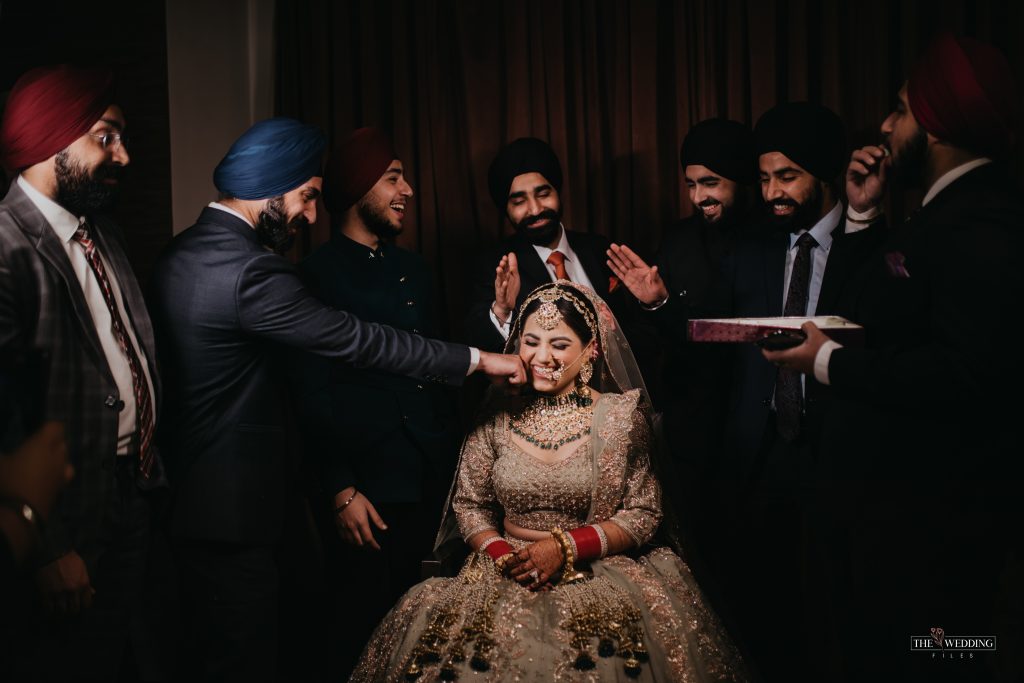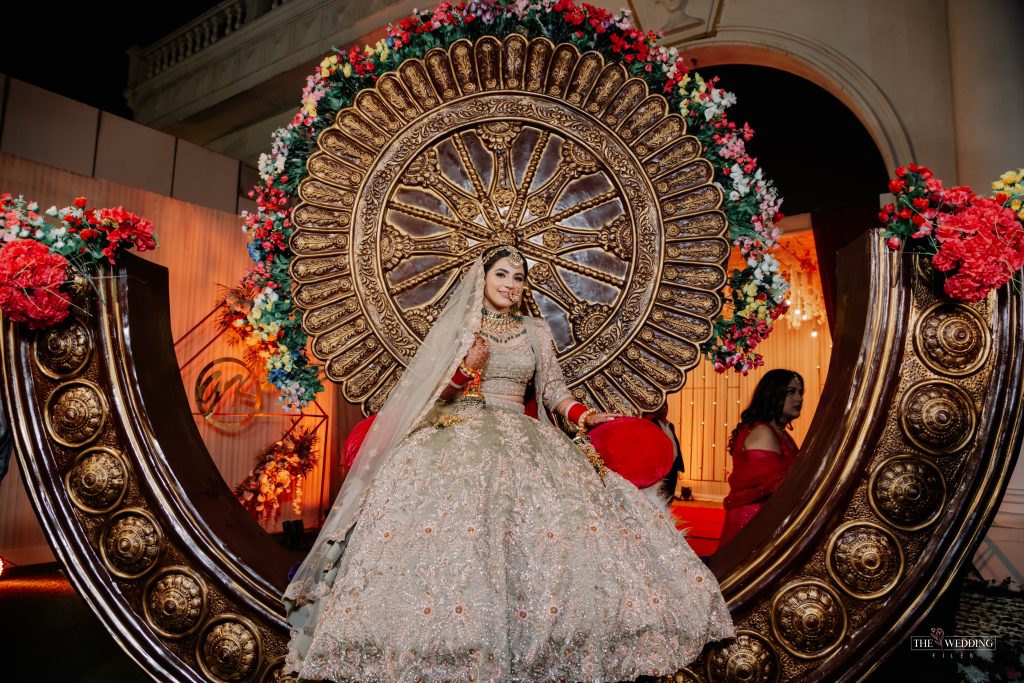 Anand Karaj
"Our pheeras were a very private affair, we kept it subtle by keeping our outfits Pink & white (no one can go wrong with this). The entire bride side was in the color Ice Blue. Again, my outfit was somewhat self-designed so no label name. Gagan's sherwani was from Ankit V Kapoor, Shahpur Jat."
"The only thing I had in mind was to not follow any trends. I wanted to keep my looks classy and timeless so that even if I see my pictures after 50 years, I won't regret them."- says the bride.
Best Part On Wedding Day
"I had the most fun on my bridal entry on my Rajwada paalki. It was GRANDÈ! totally seized my moment! And of course the varmala."- says the bride.
Advice For Brides-To-be
"My advice to the brides to be is to Just have fun! Trust the process and your family, friends, and vendors. Things will fall into place themselves. You just take care of that glow ? Also, wear comfortable heels ?"- says the bride Kushneet