The D-Day
The another Sabyasachi bride & groom Rajkummar Rao & Patralekhaa Paul donned the Sabyasachi outfits at their day wedding. The ace designer Sabyasachi Mukherjee shared the details of the outfits on Instagram –
"Classic and beautiful with personalised details to make it her own, the bride @patralekhaa wears a red tulle embroidered buti sari paired with an embroidered veil, that is inscribed with a Bengali verse penned by Sabyasachi for the couple to mark their special day.
"আমার পরান ভরা ভালোবাসা আমি তোমায় সমর্পণ করিলাম।"
Accessorised with handcrafted Sabyasachi Heritage Jewellery @sabyasachijewelry in 22k gold with uncut diamonds, pearls and emeralds.
The groom @rajkummar_rao wears an embroidered raw silk ivory jacket with gold plated Bengal tiger buttons paired with a Bangalore silk kurta and churidar. He completes his look with handcrafted Sabyasachi Heritage Jewellery in strands of cultured Japanese pearls." – Sabyasachi Mukherjee.
Day Wedding
Besides the spell-bounded looks what we loved most about the traditional wedding of Rajkummar Rao & Patralekhaa was the pretty mandap decor with marigold strings on it and the mandpa setup was surrounded by marigold flowers plants. Not only this the couple went for marigold jaimalas that instantly grabbed our attention. The marigold's Jaimala definitely gonna be hit trend in 2021-2022 weddings.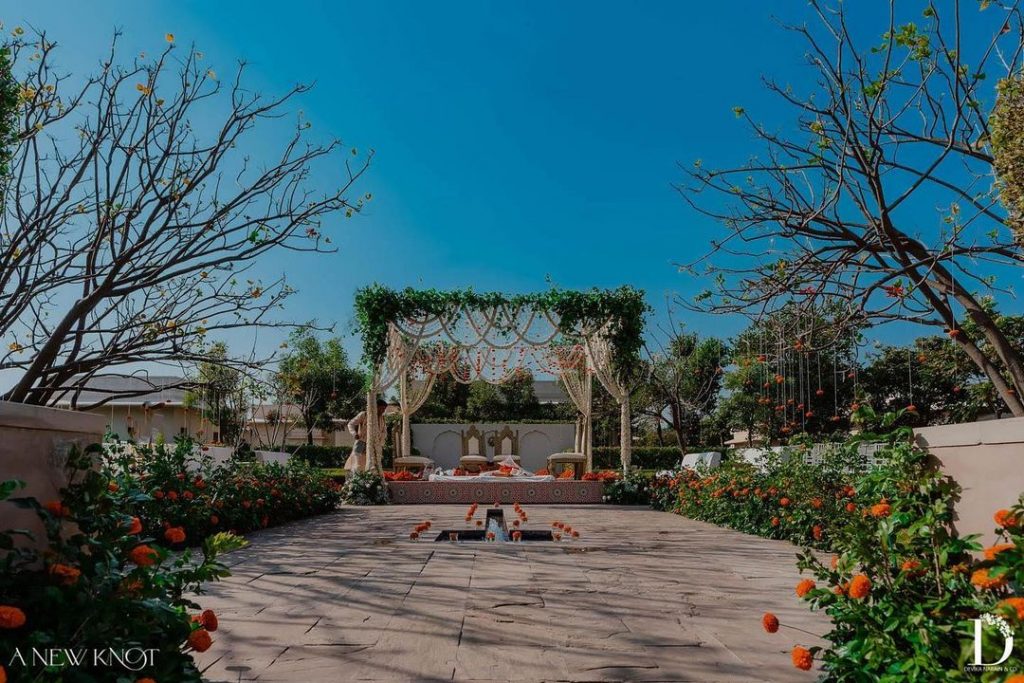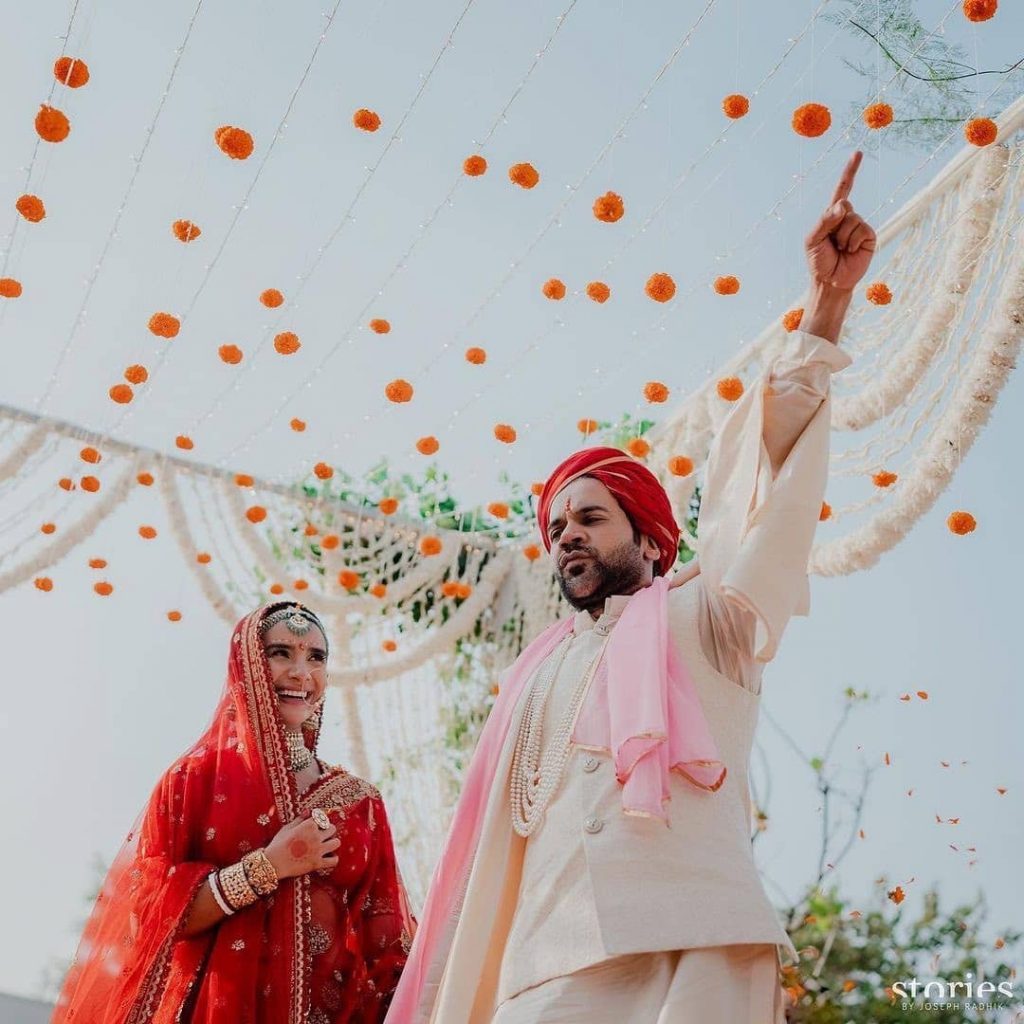 VENDORS
Photography: @storiesbyjosephradhik
Makeup for Patralekhaa Paul by @salechav
Hair for Patralekhaa Paul by @hairbyradhika
Makeup for Rajkummar Rao by @nitin.ntd
Hair for Rajkummar Rao by @vijay.p.raskar
Patralekhaa Paul styled by @namitaalexander
Rajkummar Rao styled by @theanisha
Venue: @theoberoisukhvilas @oberoihotels
Wedding designed by @devikanarainandcompany , @naraindevika
Wedding planned by @anewknot