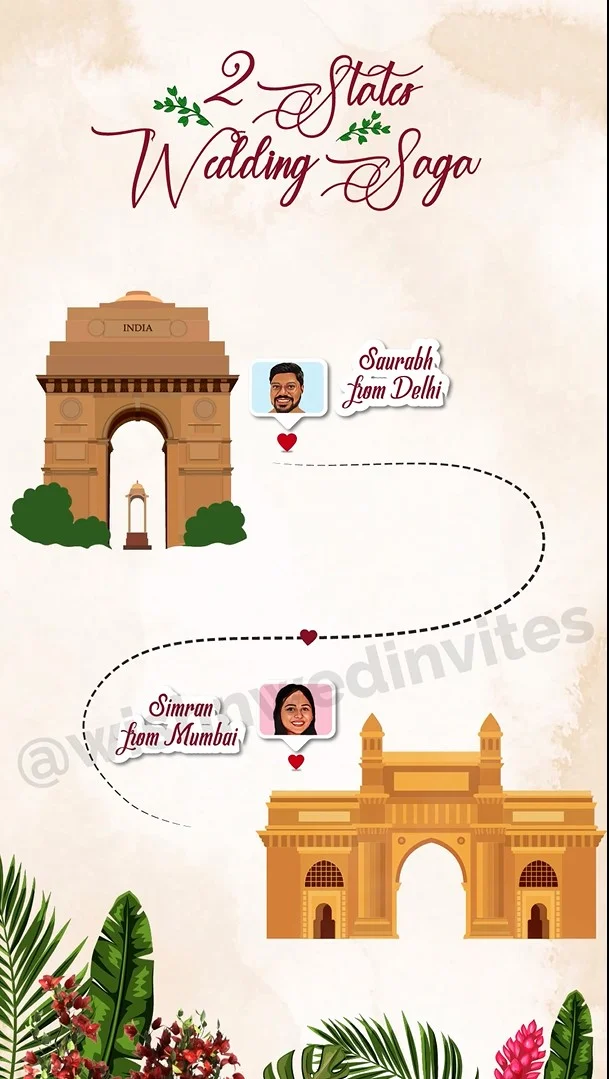 2 States Wedding Invitation With Caricatures
$85
About Invite
2 state love stories are quite fascinating . Romantic tale of love deserves a wedding invite that's as fascinating as the story itself. This caricature wedding invitation features 2 events Ring ceremony and Wedding Invitation . The invite is fully customizable and can be edited as per your lovestory and the events. WhatsApp us to discuss the customizations available or for creating a new invite for your wedding.
Additional Information
Delivery Format
MP4
Additional Customization
WhatsApp on
+91-9878949765 and Email at

[email protected]

Additional Slide
1500 INR per slide
Additional Caricatures (If needed extra other than the ones in the video)
Bride: 1000 INR
Groom: 1000 INR
Delivery Mode
Email and Web Download
For instant booking and best prices - Call Now !
Frequently Answered Questions