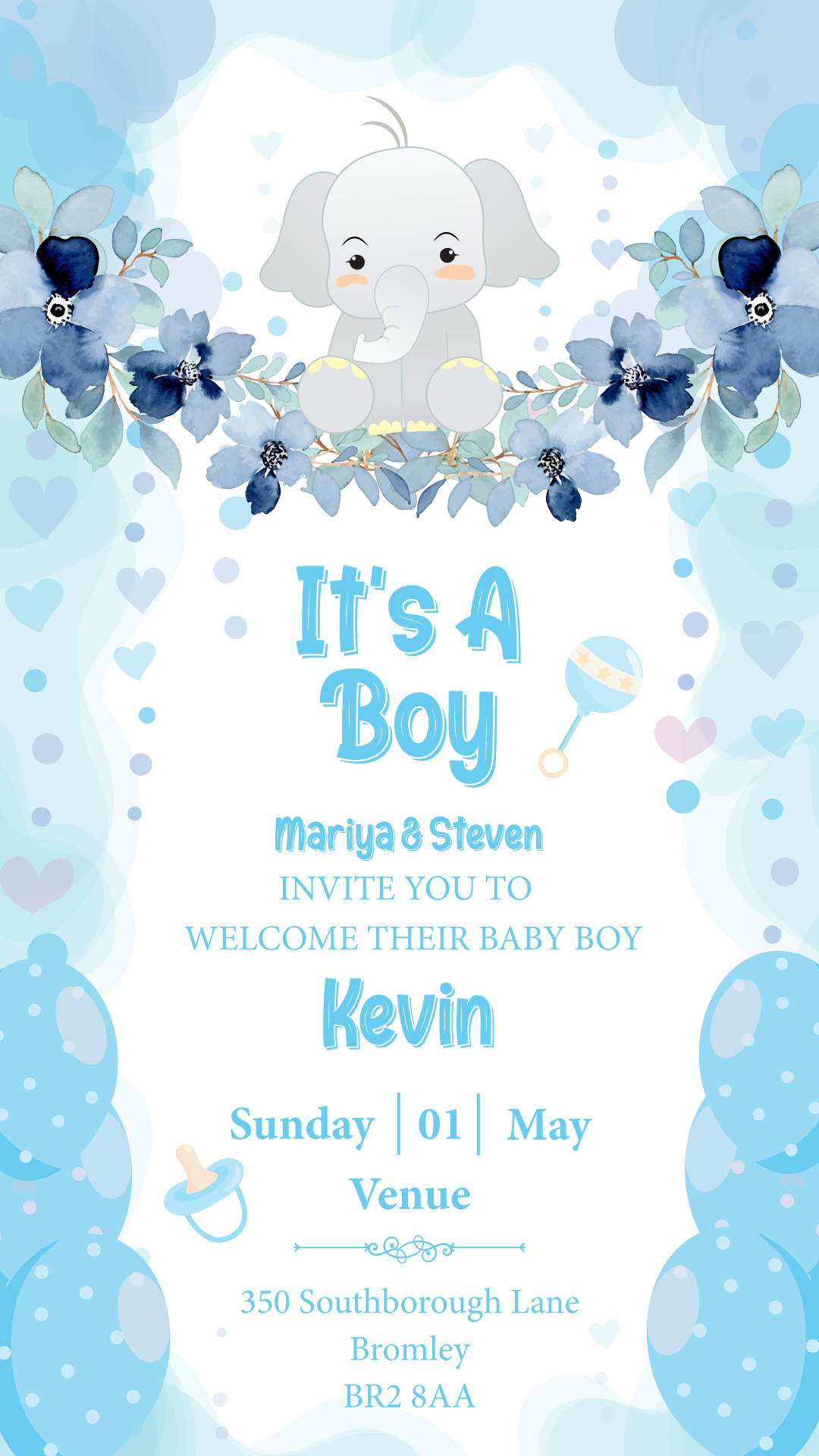 Baby Boy Birth Announcement Card
Rs.2500
$34
About Invite
Introduce your bundle of joy with our cute customizable baby boy birth announcement card template. This baby arrival announcement invitation template can be easily personalized as per your requirements. If you have some idea in your mind, WhatsApp us to get your invitation design from scratch.
Additional Information
Delivery Format
MP4
Additional Customization
WhatsApp on
+91-9878949765 and Email at

[email protected]

Additional Slide
1500 INR per page
Additional Caricatures (If needed extra other than the ones in the video)
Bride: 1000 INR
Groom: 1000 INR
Delivery Mode
WhatsApp & Email
For instant booking and best prices - Call Now !
Frequently Answered Questions