Whenever it comes to taking  a picture with your squad, you may had taken some numerous usual shots in your signature poses. But for your wedding you would be digging some Hatke poses with your bridesmaids, to get a bookmark-worthy shot that will not only make your wedding album extra special but will also bring smile on your face everytime you will see it. So here we have come up with cute, funny, classy , candid & some quirky pose ideas for brides & bridesmaids photoshoot that will let everyone keep swooning over your pictures. South Indian brides & bridesmaids always grab our attention with their colorful traditional saree look and we love the way they carry their traditional attire with temple jewellery so gracefully. We have curated trending South Indian Bridesmaids Photoshoot that are not only coolest but they are simply mind-blowing. 
So get ready to bookmark your favourite pose that you would love to get clicked with your bestie at her wedding. 
Latest South Indian Bridesmaids Photoshoot Ideas
Twinning & Winning
Source: @kiransaphotography
Shot by @the_royal_knot
Source: @lajarnaphotography
Shot by @weddings.aaronobed
Endless Gossip Session With Your Bride Tribe
Source: @weddingbellsphotography
Bridesmaid Dulhaniya Le Jaygi

?
Source: @zerogravityphotographyy
Being A Naughty Bridesmaid
Shot by @tuesdaylights
Photography: @shutterbugfilmcompany
Bridesmaids = Fun, Laughter & Happiness
Photography: @weddingdocumentary
Where Is The Groom?

?
Shot by @oragraphy
Source: @deepak_vijay_photography
Getting Ready With Your Squad
Shot by @lumiereweddingcompany
Make A Pose With Your Dancing Partner
Source: @momentousfotography
"Look, There It Is" Pose For South Indian Bridesmaids Photoshoot
Photography: @yst_photography
Something Sweet, Something Cute Pose Idea For A Bridesmaid
Photography: @lightroomkannur
Cute & Photoshoot Of A Bride With Her Bromaids!
Photography: @shreyas.j.shankar
Source: @sankarphotography
Group of 5 – Then try this pose

?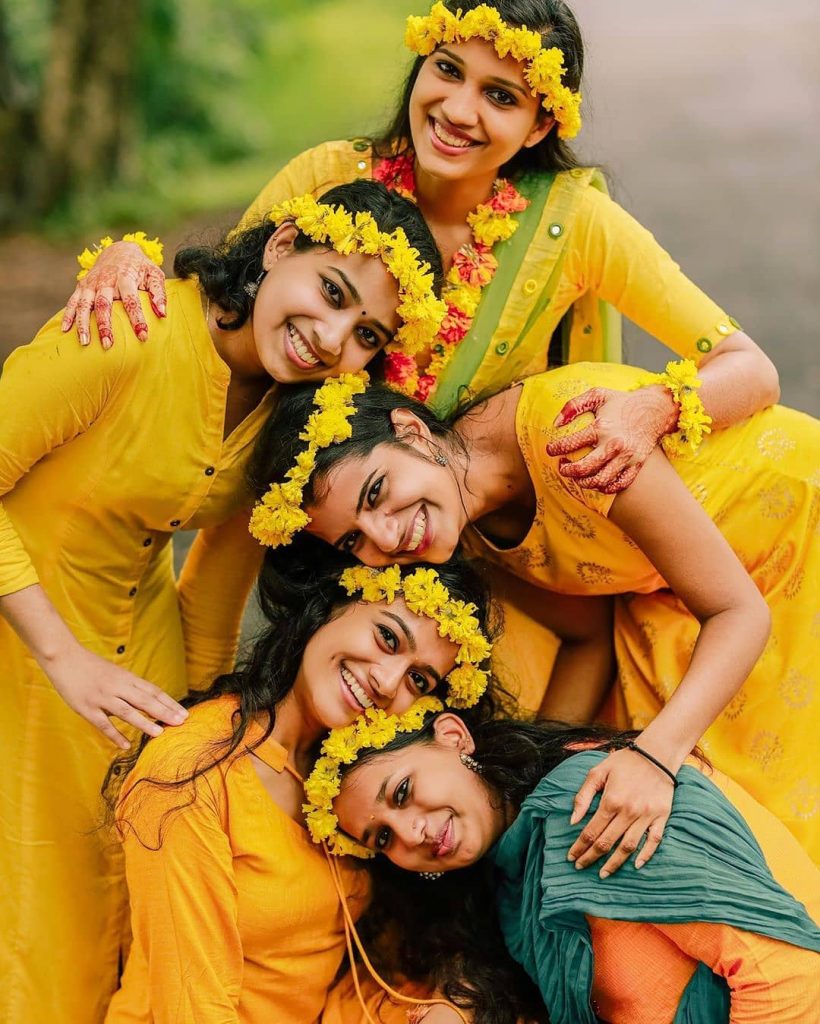 Photography: @prashobh_prabha
Source: @theweddingstory_official
Air-Filled Gold Letter Balloons For Bride Tribe Photoshoot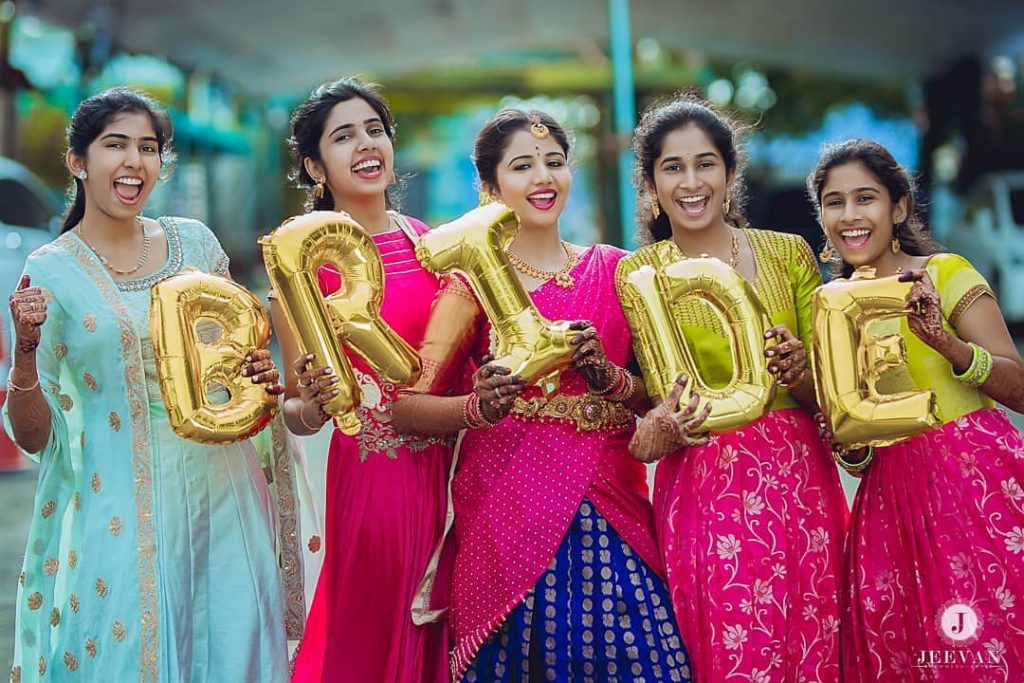 Source: @jeevan_wedding_arts
Photography: @magicmotionmedia
A Sweet & Candid Pose With Your Sister / BFF
Photography: @zerogravityphotography
Wearing A Saree, Flaunt It With Your Bestie Like This
Source: @photonimage_by_daran , @ineshartistry
So these were some of our favourite South Indian Bridesmaid Photoshoots that stole our hearts with their quirkiness. If you have such awesome wedding photographs then do share them with us at [email protected] and get featured on our page. And don't forget to mention your favourite pose in our comment section below.