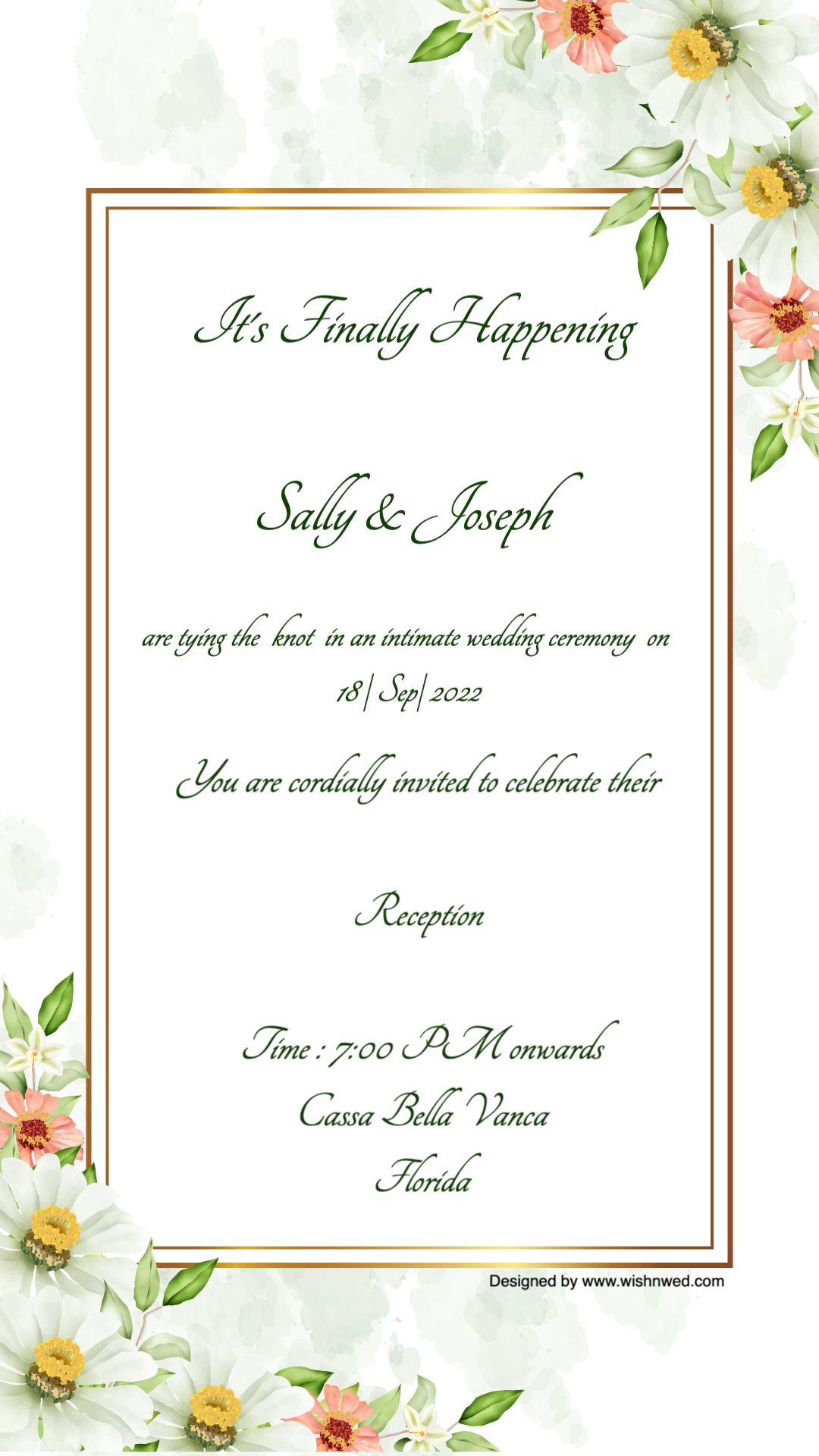 Belliss Invitation Template
Free
About Invite
Minimalistic, Floral and Elegant wedding invitation template is what defines Belliss . This clean and sophisticated design is specially curated for couples who believe less is more. Free to download and easy to create this invitation takes just a few minutes to create.
Additional Information
Price
Free
Delivery Format
JPEG
How to create
This is a self-editable template that can be edited on our customizer tool.

Login / Sign up
Edit the text
Click on Save Button
Then click on Download Button

Delivery Time
Instant Download
For instant booking and best prices - Call Now !
Frequently Answered Questions