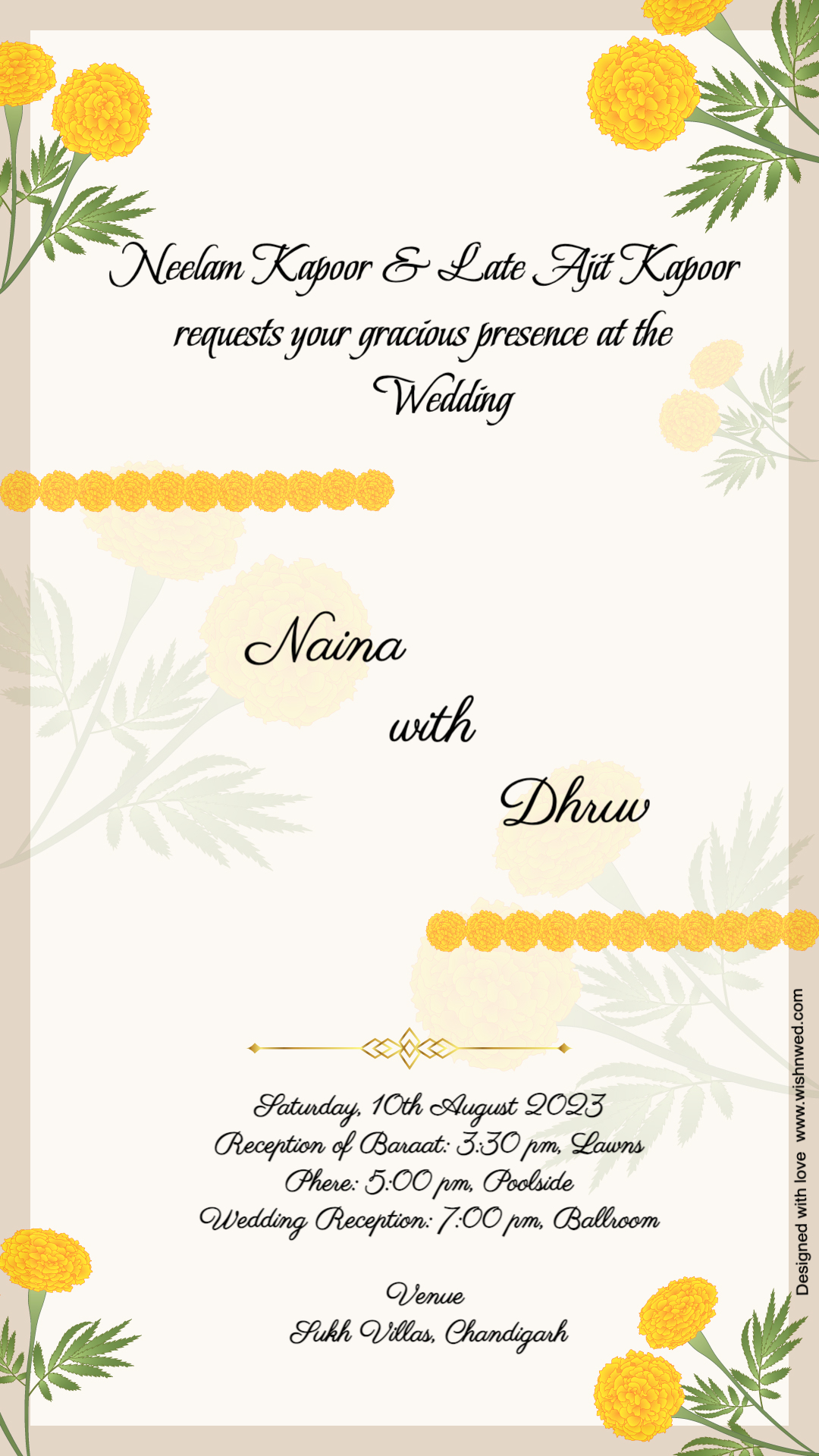 Genda Phool Invitation Template
Free
About Invite
Traditional Genda Phool Wedding Invitation Template. Indian wedding is incomplete without marigolds, our very vibrant genda phool template is vibrant. Create this vibrant invite using our free invitation maker tool. Download it instantly and share it via WhatsApp.
Additional Information
Price
Free
Delivery Format
JPEG
How to create
This is a self-editable template that can be edited on our customizer tool.

Login / Sign up
Edit the text
Click on Save Button
Then click on Download Button

Delivery Time
Instant Download
For instant booking and best prices - Call Now !
Frequently Answered Questions