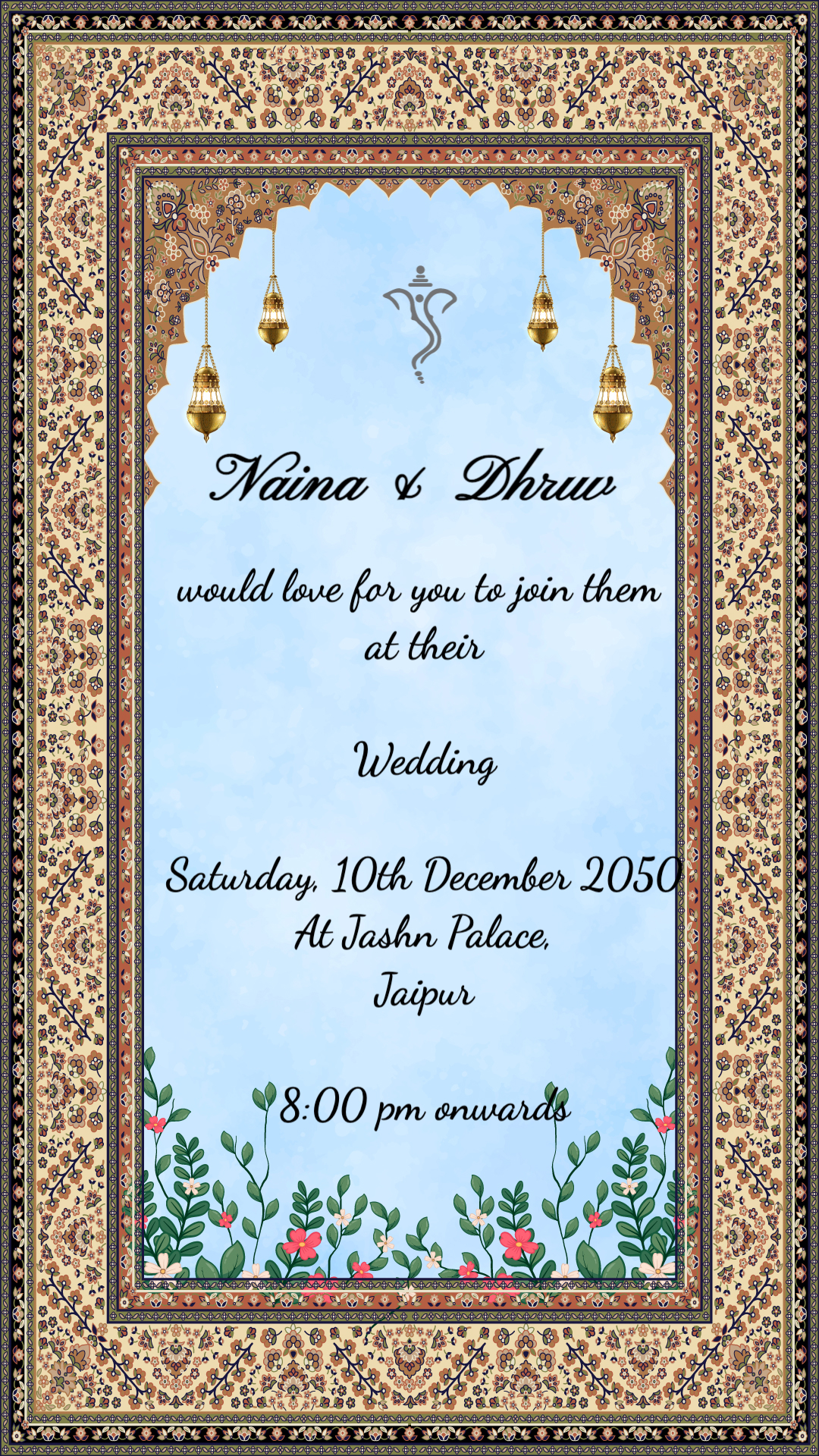 Jharokha Invitation Template
Free
About Invite
Don't we all love architectural aesthetics? This wedding invitation template has jharokha aesthetics from the gone era. You can add your invitation details on the Wish N Wed Free Online Invitation maker tool, and download the invite instantly.
Additional Information
Price
Free
Delivery Format
JPEG
How to create
This is a self-editable template that can be edited on our customizer tool.

Login / Sign up
Edit the text
Click on Save Button
Then click on Download Button

Delivery Time
Instant Download
For instant booking and best prices - Call Now !
Frequently Answered Questions