It is impossible  that you can  get away with your wedding day stress without  bridesmaids. It's difficult to even imagine. They have been there in ups and downs, in your worst times and happiest times, in stalking the boys and window shopping, hiding your secrets, your enemy their enemy. When you share such a sweet bond with them, they are special so a usual invite just won't work.
Here are some cute ways to pop the question Will you be my Bridesmaid?
Say it with a card
Yes, yes she will get the invite and it's obvious she is my friend so it goes without saying she will be my bridesmaid.Well, we often take them for granted, showering some love and making them feel even more special , does  feel great. So  they are not like every other guests whom you send out invite, but they are your support system.
Say it with a cutesy little card  with  a beautiful message.  You can  pop up the question through a cute card, say it loud on your instagram and other social media handle.  When you get a Save the Date card ready , don't forget to make a Will You be my bridesmaid?card too .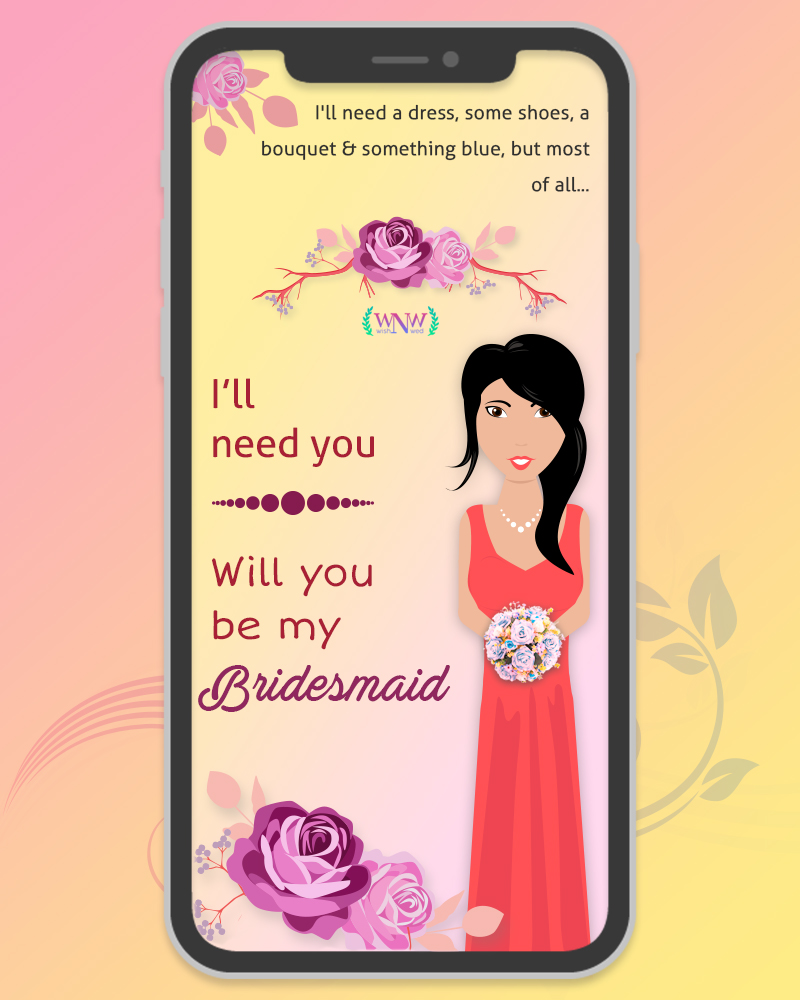 Personalised Mug
It's  nice to have a mug  with a picture on it  right ? How about making a few personalised mugs  for your bridesmaid with most memorable picture of you and sending them in a cutesy box.
Cookie Boxes
Say it out with a cookie box. It's edible and who doesn't love cookie anyways. You can order them in the the flavors that your BFF's love.
Picture Memory
Make a custom wooden frame for your bridesmaid and put in your favourite picture and send it to them . They will definitely love the idea and it will be remembered forever.
Bridesmaid  Jewelry
How about customised pendants or  bracelets . The  brides can flaunt their accessories at the wedding with their name. Plus point is they can also use it later on to style  with their other outfits as well. Also you can gift them gotta jewellery  that can be co-ordinated along with your own jewelry for Mehndi functions too.
Box Full of Goodies
Get a box printed with the names and then fill it up  the cutest things possible. Such as chocolates,  Bride squad brooches, Tshirts, lip balm, candles and hand written card, scented candles. You can DIY  it all by yourself .
When you ask them out with these cute little ways, we are  sure  the excitement will  rise just to another level  and your   gang  of girls will be more than  just happy  for  your D-day. Just like you see in Hollywood weddings, bridesmaids are all dressed up in similar outfits  you too can plan something similar  to make the day all the more special. If not similar outfits, you can always go color co-ordinated in different styles .