The biggest fight among a couple during the entire process of wedding planning is about Wedding Invitations. There are couples who are amongst those opposites-attract sitcoms just as if the boy is plus then the girls is minus. After so many arguments, the end result as per a recent survey is observed that 80 % of couples have agreed on the trend of Digital Wedding Invitations.  
Online Wedding Invitations have a number of clear advantages over traditional invites. We all live in lean times; no one will blame you if you save money in the wedding planning process. E-invites give us a message for taking the initiative to save Paper. It's an eco-friendly approach.
Based on the recent trends, these E-invites have personally entered the world in various forms. Due to which, they have become out of control. You don't have to go for any compromise and you can give a personal touch to the invitation. You can customize any design as per your choice, add doodles, add text style of your choice and so on….
Here are a few details that explain how E-invites have become Out of control:
E-Invites and Cricket:
E-invites have even entered the world of cricket. People are getting inspired from online wedding invitations in such a way that they are leaving no opportunity to follow the latest trend.
In a recent news, an ardent fan of Chennai Super Kings personalized his wedding invitation on the club's theme to pay a tribute to his favorite IPL team. Here is the view of the awestruck E-invite.
E-Invites and Tinsel Town Weddings:
Almost all B-town celebs are working for some or the other noble causes. They are taking this as a prior responsibility to protect the planet from deterioration. Hence, they believe that Wedding is one such event in which they can raise their voice for environmental protection.
In the tinsel town, after Sonam Kapoor's initiative on "Paper Conservation", a number of other celebrities are also opting for the Digital Wedding Invitations. This is one of the cost-effective options for the friends and relatives in abroad. Plus it's an eco-friendly method to save the environment.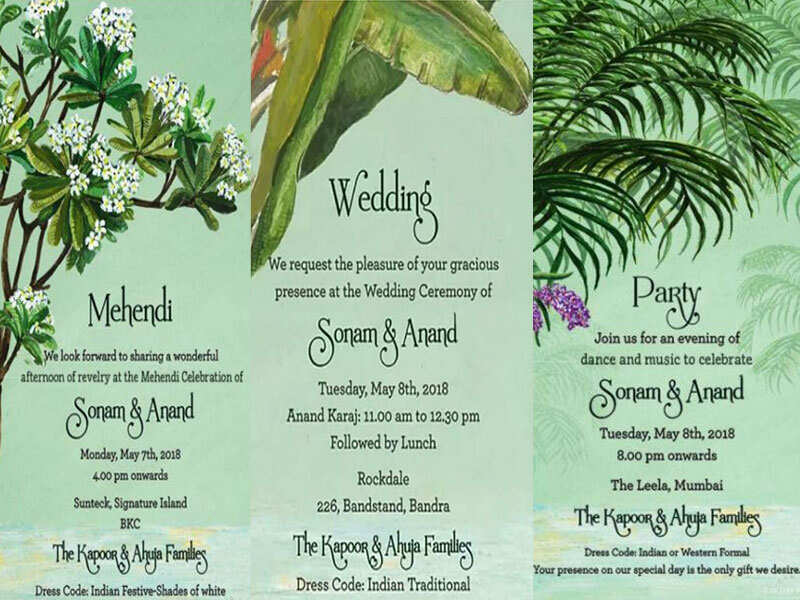 E-Invites and Social Media:
In this age of modernization, social media is expanding at a faster pace. Online Wedding Invites have entered this area as well, to hassle-free the process of sending Wedding Invitations via postcard or inland letters.
E-Invites and Past Time Hobbies:
If you are a cartoon lover, a game lover, a big fan of any web series or a ferocious comic reader… You can make your past time hobbies a part of your wedding process.
If you are a big fan of games and love to play all the time..
If you are a comic book lover…..
So, these are a few trends in which Digital Wedding Invitations have made an important place.
Let us know in the comment section below, how you have mixed your E-invite with your personal life………